May at the SBCC School of Extended Learning
Bucket Brigade Stars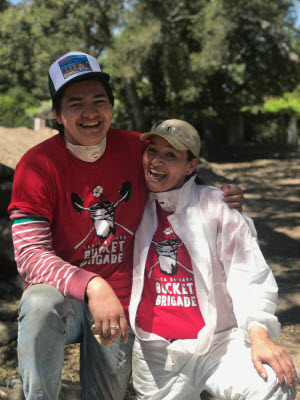 A star showed up to the Santa Barbara Bucket Brigade to help dig out Montecito homes after the devastating mudslides and we're not talking about Oprah, who was also in attendance. Lissié Bellido is a star instructor at our English as a Second Language program. Lissié works long hours and is a divorced mother of two boys, yet she still found time to volunteer with her son Alessandro. Lissié inspires her students every day with her passion and dedication in class. You'll find equally committed teachers at all 14 ESL locations in Santa Barbara, Goleta and  Carpinteria where we offer free English and Citizenship Prep classes. Summer classes start May 21.
---
Extended Learning Application Workshop
June 25 or July 2
Enrolling for tuition-free classes requires two steps: 1. Applying to the college 2. Registering for a class We're here to help you apply to the college and get ready for class registration. Come to an "Extended Learning Application Workshop" on one of the following dates:
Monday, June 25, 6 – 7:30 p.m. Wake Room 4
Monday, July 2, 2 –  3:30 p.m. Wake Room 4
---
 Summer's the Perfect Time for Outdoor Classes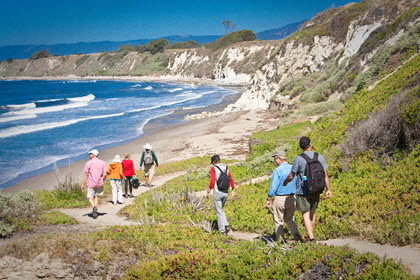 Here are six reasons to exercise outside – and to take outdoor classes! 1. It feels less routine than working out in the same environment every day. 2. You breathe better air outside. 3. You'll burn more calories. 4. It's good to disconnect and be in nature. 5. It promotes higher vitamin D levels 6. It just makes you feel good.
And here is one of our great outdoor classes you can take this summer at SBCC School of Extended Learning:

Nature and Self-Healing
Interested in self-discovery, self-healing, and alternative healing techniques? Students will learn how to incorporate nature as a harmonizing influence and partner in the self-healing process. Techniques taught include meditation, being open to change, diaphragmatic breathing, being "present", stretching techniques, and taking risks.
6 Wednesdays, beginning May 23 9 a.m. – 12:45 p.m.
CRN#: 20993
*The easiest way to register for classes is on location at Wake or Schott Campus in Santa Barbara. For more information visit sbcc.edu/ExtendedLearning or call (805) 964-6853
---
Best. Summer. Ever. At SBCC for Professionals and Job Seekers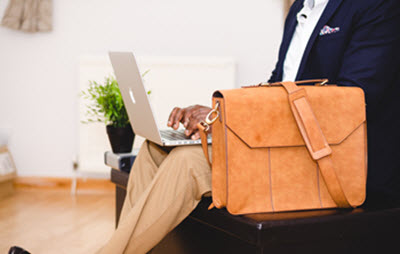 Advance your career or gain new skills to make your resume shine this summer with SBCC Career Skills Institute's highly popular Accounting Basics for Small Business Certificate or Customer Relations Certificate. Each certificate comes with a digital badge to post on online profiles, such as websites and resumes. Customer Relations Certificate: Offered twice this summer and can be earned by taking the three daylong courses within the badge. Develop a deep understanding of communication skills and how they relate to quality customer service. Begins Tuesday, June 19 or Thursday, July 12.
Accounting Basics for Small Business Certificate: For the first time, all three accounting classes can be completed over a single summer session. Learn the framework to develop skills and knowledge in accounting software techniques. Begins Monday, May 21.
---
Mark Your Calendar
May 15: Fall Tuition Assistance Applications Become Available May 21: Summer Session Begins May 28: Memorial Day Holiday June 15: Fall Tuition Assistance Application Deadline June 25: Extended Learning Application Workshop #1 July 2: Extended Learning Application Workshop #2 July 4: Independence Day Holiday July 6: Tuition-Free Class Registration Opens for Fall 2018 Semester July 13: Fee-Based Life Enhancement Class Registration Opens for Fall 2018 Semester August 10: Summer Session Ends August 27: Fall Semester Begins