June at the SBCC School of Extended Learning
A Community Heroine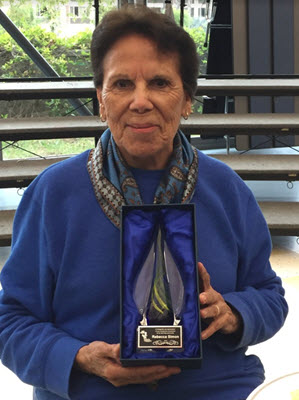 On May 29, Rebecca Simon, an English as a Second Language instructor at the School of Extended Learning, was given the Arthur Kennedy Award by Isla Vista Youth Projects (IVYP).
"Rebecca has touched so many lives in our Isla Vista community. She is a true advocate who values education, culture, and opportunity."
 – Julia Lara, Thrive Isla Vista coordinator, during the ceremony.
  Our ESL program offers tuition-free English and Citizenship classes in IV, Goleta, Santa Barbara and Carpinteria. Summer II session is July 2- August 9.
---
 Extended Learning Application Workshop
 June 25 or July 2
Enrolling for tuition-free classes requires two steps:
1. Applying to the college
2. Registering for a class
We're here to help you apply to the college and get ready for class registration. Come to an "Extended Learning Application Workshop" on one of the following dates:
Monday, June 25, 6 – 7:30 p.m. Wake Room 4
Monday, July 2, 2 – 3:30 p.m. Wake Room 4
---
 Staging Your Home to Sell for 50% More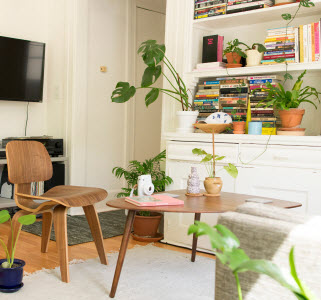 Ready to sell? This class will help you prepare your house to get a speedy sale at a high price. Discover how to capitalize on your one chance to make a good impression and explore specific strategies to create an aesthetically pleasing environment so that potential buyers can picture themselves living there.
Saturday, July 7
9 – 11 a.m.
Class Cost: $20
---
  CSI Digital Badges for Summer II

CSI's popular digital badges are being offered in both summer sessions.
Customer Relations Digital Badge: Skills are applicable no matter what industry you work in and can help you with both short and long-term goals.
Basic Office Software Skills Digital Certificate: These classes prepare you for an office job and are also great refreshers for those currently with a position.
---
 Tuition Assistance Applications for Fall 2018
Tuition Assistance applications for Fall Semester will be accepted until June 15, 4 p.m. You may apply at the Wake or Schott Campus front desks or fill out an online form:
---
 Mark Your Calendar
June 15: Fall Tuition Assistance Application Deadline, 4 p.m.
June 25: Extended Learning Application Workshop #1
 June 29: Summer Session 1 Ends (Friday)
June 30: Summer Session 2 Begins (Saturday)
July 2: Extended Learning Application Workshop #2
July 4: Independence Day Holiday
July 6: Tuition-Free Class Registration Opens for Fall 2018 Semester
July 13: Fee-Based Life Enhancement Class Registration Opens for Fall 2018 Semester
August 10: Summer Session Ends
August 27: Fall Semester Begins