Happy New Year! Make 2018 the year you make a commitment to learning. Explore classes and workshops that start every week!
For fee-based and tuition-free classes visit: sbcc.edu/ExtendedLearning.
A printed copy of The School of Extended Learning Spring 2018 class schedule is available at Wake, Schott, and Main Campus. View the schedule online at sbcc.edu/ExtendedLearning.
Parenting Classes
Adult Education Centennial
Empty Bowls Baker
Green Gardener Certificate
The Nature of Being
Sacred Sites
Child Care Certificate Course
Important Dates


---
Because Kids Don't Come With Instructions – Parenting Classes at School of Extended Learning
*These classes are listed on Page 26 – 27 of the print schedule
Tuition-free "Parenting" classes cover skills for parents of 3-month old infants to five-year olds in age-specific morning groups, and parents attend class with their children. These classes are offered at UCSB Family Student Housing and include:
Growing Times I: Parenting Toddlers (18-24 months old)
Two 8-week sections: 1/16 – 3/10 and 3/12 – 5/12
Growing Times II: Parenting the (2-5 years old)
Two 8-week sections: 1/16 – 3/10 and 3/12 – 5/12
2018 Marks 100 Years of Adult Education at SBCC
Adult Education has a 100 year history in Santa Barbara, dating back to 1918. The history begins at the close of World War I. At that time, there was a great national concern about immigrants who could not speak English. In response, "Americanization" committees were formed across California. Pearl Chase, a Santa Barbara civic leader, was appointed chairwoman of our local Americanization committee and recommended to the Santa Barbara Board of Education that citizenship and English classes be offered to foreign-born community members. The recommendation was accepted, and on April 1, 1918, there were 81 students enrolled in the new "Evening Program." These classes grew rapidly and over the next several decades the Evening Division grew with help from our historic Adult Education leaders including Eldon Ford, Grace Ruth Southwick and Selmer O. "Sam" Wake. 
In 1959, Santa Barbara Junior College was formed and Adult Education became a division of the college. Dr. Sam Wake continued to lead Adult Education at the college and greatly expanded the courses in a variety of areas enriching the community.
Today, SBCC is expanding its offerings at the School of Extended Learning, integrating its fee-based programs while growing tuition-free offerings. The School of Extended Learning aims to provide a robust community program. At Extended Learning, there's truly something for everyone. Adult students can learn English, or get a high school diploma. Students can build skills to obtain a job, or advance their career. Students can explore their creative side by taking advantage of numerous arts and crafts classes.
It is our honor to celebrate 100 years of adult education in Santa Barbara in 2018! We are planning to celebrate this significant milestone in several ways throughout the year, and will be inviting our community to join us. You don't have to wait for our grand celebration to join us for classes at the School of Extended Learning. This Spring, there are already more than 800 classes to choose from, and many more to come!
"Empty Bowls" Baker: Keld Hove
Attendees at November 12th "Empty Bowls" event enjoyed an amazing selection of breads with their soup, including Mango, Rosemary, Sauerkraut, and Sourdough.
School of Extended Learning cooking instructor Keld Hove was the innovative and generous baker at the very popular bread tent.
Sign up early for two great Keld Hove classes in Spring 2018 and become a master baker at home!
Enjoy Sourdough Bread and Make Your Own Starter
Saturday, February 10
10 a.m. – 2 p.m.
Register Now
Make Aebleskivers Your New Favorite
Saturday, March 3
10 a.m. – 2 p.m.
Register Now
Attention: Gardeners, Landscapers, Homeowners,
Property Owners and Managers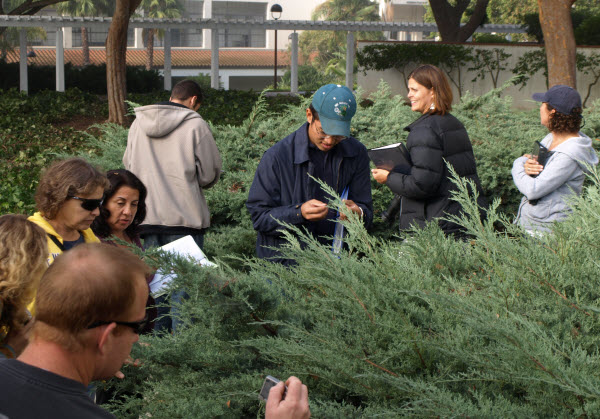 The combination of a drought and the water needed to fight a fire calls for water-wise efforts. In partnership with the County of Santa Barbara, SBCC is offering a 15-week, tuition-free, Green Gardener Certificate in both English and Spanish.
Discover how to be environmentally responsible, more resource efficient and prevent pollution. You'll find yourself on the "cutting" edge of green landscaping, and certificate holders also benefit from local discounts.
EH NC001 Green Gardener: Module 1
CRN 64104: Mondays, 1/22 – 4/2, 4:30 – 6:45 p.m. and 
CRN 64105: Wednesdays, 1/17 – 3/14, 4:30 – 6:45 p.m.
EH NC002 Green Gardener: Module 2
CRN 63209: Mondays, 4/9 – 5/7, 4:30 – 6:45 p.m. and
CRN 63210: Wednesdays, 3/21 – 5/2, 4:30 – 6:45 p.m.
EH NC003 Advanced Green Gardener
CRN 63728: Tuesdays 4 – 6 p.m. and Thursdays 3 – 6 p.m. 1/16 – 5/10
Consciousness, Science and the Nature of Being: For Older Adults
Our understanding of ourselves and the world is growing with remarkable rapidity. Might there be an evolution of consciousness underlying the great discoveries being made? SBCC Psychology instructor Spencer Sherman Ph.D guides you through a weekly exploration of current thought in the physical and social sciences.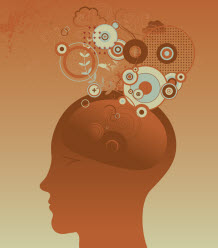 Consciousness, Science and the Nature of Being: For Older Adults
CRN 64387: Fridays, 3/2 – 3/23 and 4/6 – 5/11, 10:15 – 11:55 a.m.
Invisible Energy Lines and Sacred Sites
Find out more about Crete and other sacred sites with ​author, public speaker, teacher, photographer, ​
and tour leader, Svetlana Meritt ​in her upcoming class.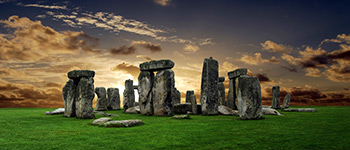 Sacred Sites: History, Science, and Myths.
3 Fridays begining February 2
10:15 a.m. – 11:45 a.m.
*Note: No class Feb. 16, due to holiday.
As a field extension of the class, Svetlana is co-leading a pilgrimage "In the Footsteps of the Goddess: An Initiatory Journey to Crete and Mainland Greece," in May 2018
Vocational English: Child Care Certificate Course
Vocational English Certificate Students (Fall 2017 Cohort) and instructor Gigi Stein.
At La Cumbre Jr. High School, the noncredit ESLV program offers a unique vocational English class. This collaboration started in 2011 and students are learning the English necessary to pursue or advance in a career in childcare.
Free dinner for children up to the age of 18, ($4 for adults) M-Th, 4:45-6 pm, and childcare M-Th 5-7 pm are available on site thanks to the SB Unified School District Program for Effective Access to College (PEAC). Join our new session on January 16!
ESLV Vocational ESL Childcare: Module A
CRN 64433: Mon. – Thurs., 1/16 – 3/8, 5 – 6:50 p.m. and
CRN 64546: Mon. – Thurs., 1/16 – 3/8, 5 – 7 p.m. 
ESLV Vocational ESL Childcare: Module B
CRN 64434: Mon. – Thurs., 3/12 – 5/10, 5 – 6:50 p.m. and
CRN 64545: Mon. – Thurs., 3/12 – 5/10, 5 – 7 p.m.
Important Dates
Spring 2018 Semester Begins
Jan. 16

Holiday – Presidents Day Weekend
Feb. 16 – 18

Tuition Assistance Applications for
Summer Fee-based Classes
Feb. 7 – March 7

Spring Break
March 16 – 31

Registration opens for Summer Sessions
April 20

Spring 2018 Semester Ends
May 12
View the complete SBCC calendar at http://www.sbcc.edu/calendar/files/ApprovedCalendar1718.pdf